Ingrid Jackson is an entertainer, writer and comedienne. TheNutsLoose.com * Make sure to follow her on Facebook @ https://www.facebook.com/TheNutsLoose and on Twitter @ingrid_thenut
Archive for category Who is Advertising in Spanish?
See on Scoop.it – The Bilingual Market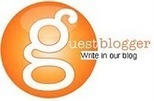 Monday, May 14, 2012
Hispanic social TV network SOI TV goes live
Hispanic social TV network SOI TV, or Sistema de Opinion Interactiva, has launched in Miami, marking its official rollout.
SOI TV now reaches millions of Hispanic households across the United States, with a strategy of enabling users to interact, in real-time, with its on-air programming. Viewers can give their opinion about the news by interacting with the channel via Facebook, Twitter or SOI's Web site.
SOI TV broadcasts recorded shows, live programs and Opiniario, an original format that is focused on…  See on latinsocialmedia.blogspot.fr
Facebook, Miami, Race and ethnicity in the United States Census, Sistema, Television network, TVB, Twitter, United States
You are currently browsing the archives for the Who is Advertising in Spanish? category.

Top Clicks